1. Click on the toolbar 'Maintenance/ Payroll Related/ Setup Earnings and Deductions'.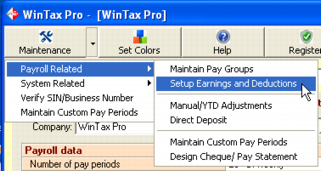 2. On 'Earnings' option, pick 'Other Taxable Pay' Type from the drop down.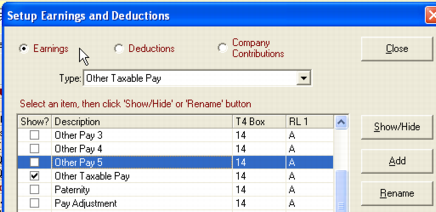 - Select 'Other Pay 5' or an item you are not using (not checked).
- Click 'Rename' button to rename the earning (ex. Waiting time).
- Click 'Show/Hide' button to enable the Earning.
3. Close the screen. Your custom earning should now be displayed on the main screen to be used.