Backups should be performed when new pays are created or major changes have been made on WinTax.
When the automatic backup prompt is set up on the 'Company/Setup' screen, You will get the 'backup' prompt upon exiting WinTax.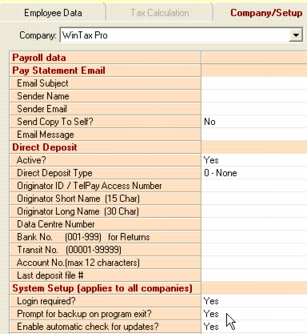 On the next screen, you will be prompt for up to 2 locations to save the backup files which are named in the format 'WTAX_BAK_2020_01_25 (12.46.36am).zip'.
The 2nd location is for you to specify an USB drive to store an extra copy of your database. This backup can then be used to recover from a computer hard disc crash which usually will wiped out all your files on your computer.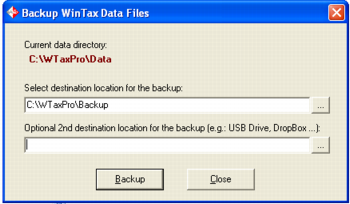 A confirmation message is displayed at the end.